Why Choose Us?
---
Preethy Jacob Kunthara, B.D.S., D.D.S.
Dr. Preethy Jacob Kunthara graduated with a Bachelor of Dental Surgery in 1988 from India. She pursued her studies in the USA and graduated with a DDS from New York University College of Dentistry in 1997. Her love for private practice motivated her to open her own office, Simon Dental Care, Mesa, AZ, in 2003.
Simon Dental Care offers full scope of dental services, including restorative, cosmetic, implants, dentures, endodontic treatment and oral surgery. Dr. Kunthara takes pride in her friendly and efficient office. A kind and compassionate provider, she takes care of her patients with the utmost gentleness. Dr. Kunthara has been keeping up to date with the technological advances and has state-of-the-art equipment, including digital X-rays and a soft tissue laser.
When not treating her patients, she is involved with the community and loves reading, writing, and movies. If you are looking for a dentist in Gilbert, you are at the right place!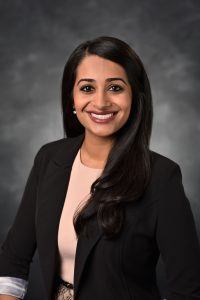 Dr. Sonia Kunthara
Dr. Sonia Kunthara is a native of Gilbert, Arizona, and graduated with a Bachelor of Science degree in health sciences from Arizona State University. Having Dr. Preethy Jacob Kunthara as her mother, Dr. Sonia Kunthara grew up at Simon Dental Care, where she developed a passion for dentistry over the years.
She pursued her dental education at the University of Colorado School of Dental Medicine in Aurora, Colorado, and graduated with her Doctor of Dental Surgery degree in 2019. After graduating, she moved back to Gilbert to join Simon Dental Care to be a mother-daughter team in providing exceptional dental care to the community. In her free time, Dr. Kunthara enjoys hiking, dancing, and spending time with her friends and family.
Meet Our Team
Our team at Simon Dental Care is highly professional and treats patients with the utmost care, attending to their personal needs. We speak English and Spanish to better serve you, and are very excited to meet you soon! Contact us today to schedule your appointment with Dr. Preethy Jacob Kunthara, our dentist in Gilbert, Arizona, and Chandler, Arizona.
Check back soon to meet our team!